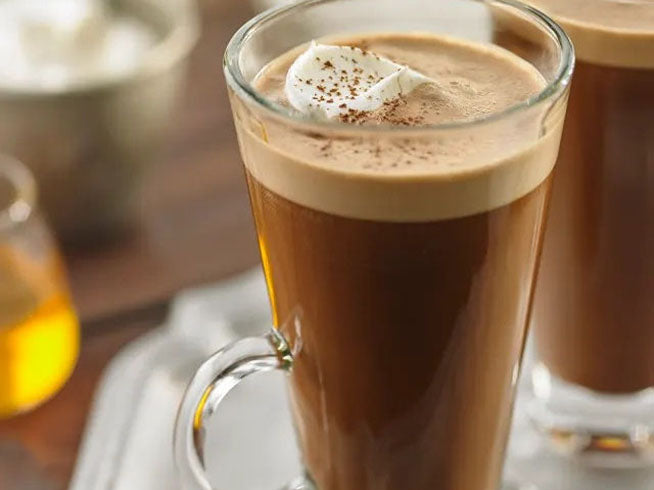 Winter Spiced Rum caffe mocha
Is there anything better on a cold winter's day than a boozy coffee or hot chocolate? We think not. Here's what you need:
1 cup of espresso or strong coffee
1 cup of coconut milk
2 tablespoons of cocoa powder.
Bring to a simmer in a pan. Remove from the heat and add​ 50ml spiced rum.

Pour into mugs and top with whipped cream or coconut milk and dust with cinnamon or cocoa powder.