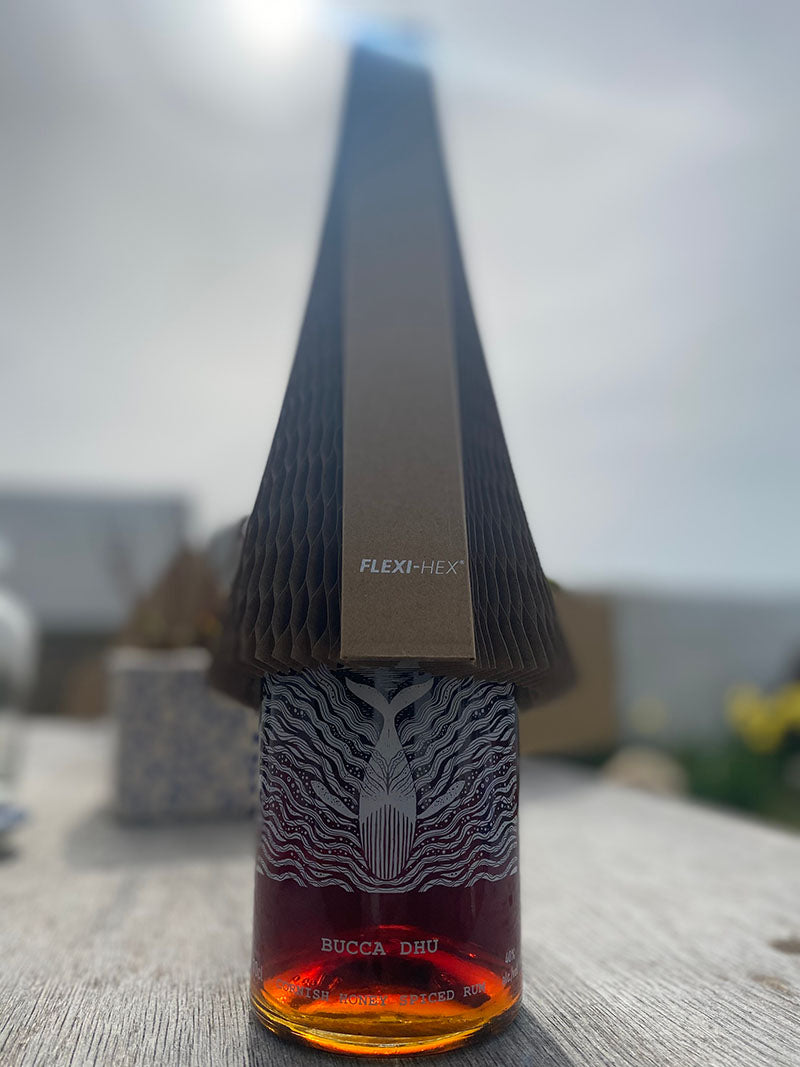 Plastic Free Packaging from Mounts Bay Distillery
FLEXI-HEX
An innovative, sustainable, eco-friendly protective product range providing excellent protection for our rums

Founders Sam and Will Boex recognised the impact that single-use plastic was having on their local and the world's marine environment. Their passion for surfing and a background in design pushed them to look at packaging solutions from a new perspective, with a vision to remove plastic from the packaging industry.

Inspired by materials that can adapt and form, married with the idea of creating a rigid structure, the Flexi-Hex® sleeve was born. What was initially an eco-friendly packaging solution for surfboards, Flexi-Hex has since expanded and now develops sustainable packaging products across a wide range of commercial and industrial sectors.

Flexi-Hex was born out of a love for the sea and a desire to design a packaging solution that doesn't persist in the environment, and negatively impact the ocean.